06/2012    last order I   

on view:
– the original model for a 60 m bronze statue showing Omar Mukhtar ordered by Gaddafi for Tripolis, 2009
– the bronze model of the Ulanen monument by sculptor Fritz Klimsch, installed in Saarbrücken, 1913 © private collection bildgiesserei hermann noack
Both sculptures open an associative space in context of commissioned art and its economical preconditions for the current production of contemporary art.
 Whether idealization, reality, freedom, rebellion, dependency, production, politics or passion will prevail is decided in autumn, 2012. At heldart 8 internationally reknown artists will refer then with their works to the show last order and its associative space and references.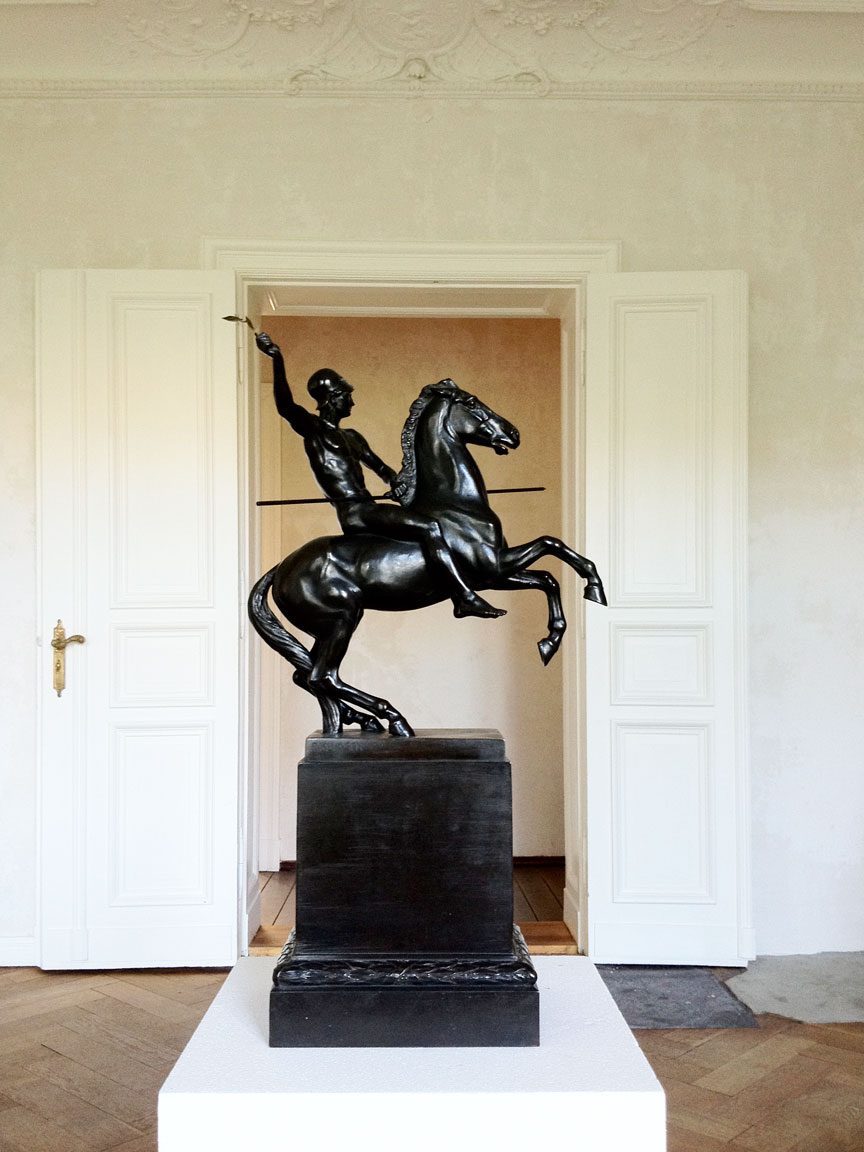 fritz klimsch - model for ulan monument, 1912
installation view
omar moctar by leonid sokhranski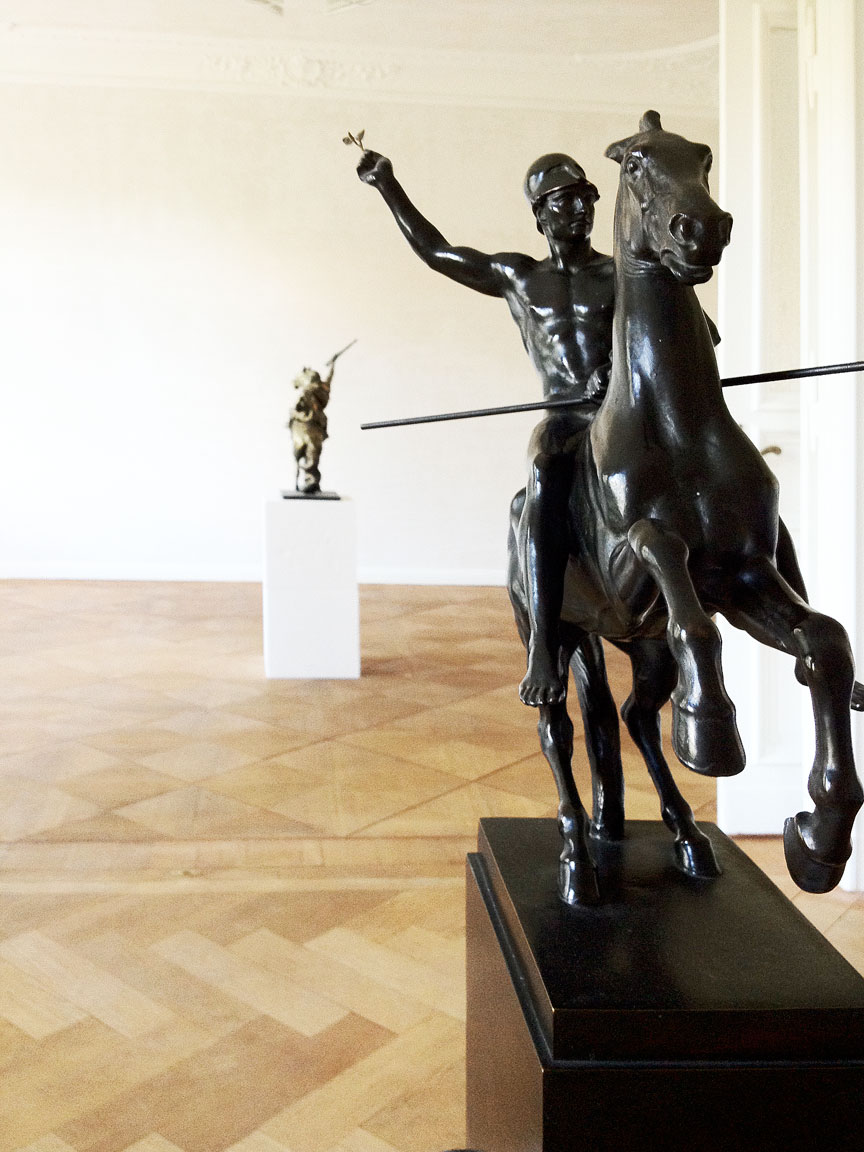 installation view