10/2013    interstitial #4    by-cycles
curated by *
The show BY-CYCLES initiates a dialogue between art and bicycle.
The bicycle is a perfect extension of the human movement; head follows body. It is propelled by the sheer power of our muscles and yet opens up a whole new universe. A bicycle takes us far but once looked at transforms us into another world.
Its beauty simply wins us over. The simplicity of the idea about mobility creates conceptual beauty that is intensified by its perfectionist mechanism.
In BY-CYCLES the artists have questioned tools, tangents and conceptual alternatives of the intellectual mobility that are made possible by bicycles. Furthermore they studied its character and flipped it into the absurd.
But all of this wouldn't mean anything without the enthusiasm that this object evokes in all of us. It has become a social phenomenon at large and became a symbol for an infinite amount of projections. The exhibition BY-CYCLES now packs all of these aspects into an intellectual and visual ride.
"The artist leads the Peloton of the free-lance creative crowd, and he not only takes the bike to the studio, but takes it further into his/her space – to saw, deconstruct, extend, paint and to photograph it. The bicycle's simple construction and predictable mechanism clearly suits the manipulative mind of artists. And not to be forgotten leads one to versatile objectives."
(in Monopol 9.2013, Daniel Völtzke).
Interstitial = the space in-between / with the series 'Interstitial' HELDART offers contemporary young artists and curators a platform to occupy space between two exhibitions (shows).
Ariel Schlesinger Untitled (similar but fundamentally different)
Cedric Bostyn GIOS + Jos
Cedric Bostyn GIOS + Jos
installation view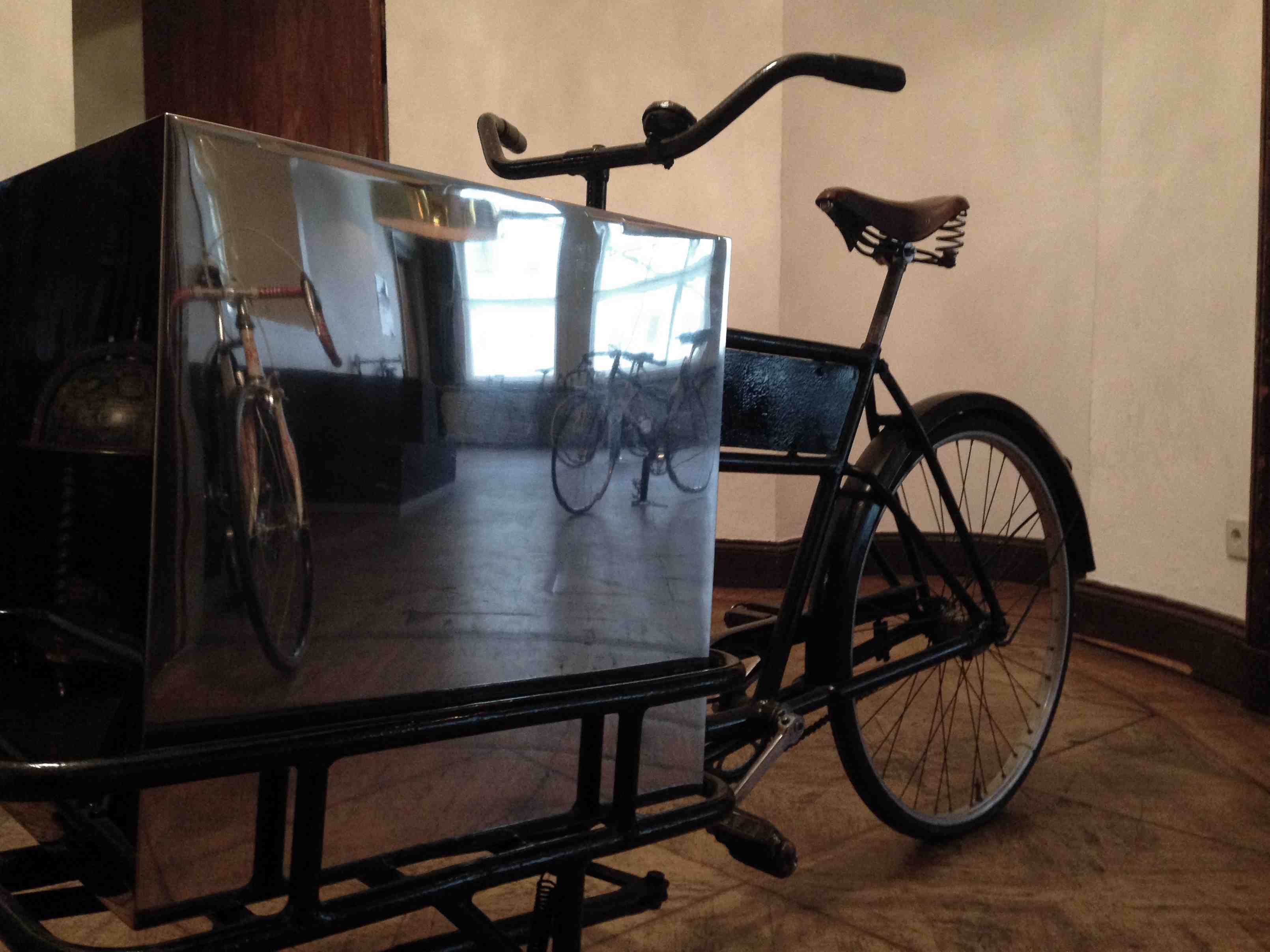 Jonathan Monk A Stationary Metamorphosis Within a Geometric Figure
Jonathan Monk (front) Thieves Remains #3 Alicja Kwade (back) REISE OHNE ANKUNFT