05/2013     show #14   split shutter 
A split in the shutter causes endless schemes of parallel worlds. The show SPLIT SHUTTER proposes a few realities that exist between the 'frames'.
These frames respectively spaces are comparable to the fragmented worlds of comics.
Afterimages which are created within these unoccupied spaces conform themselves to a story that everyone can experience subjectively in one'e own context.
Once this reality is witnessed a second conscious automatically develops itself successively in oneself. This 'alter ego' begins to live according to the assignment set by the imagery.
The second ego is not a mere duplication , mirroring, illusion but a completely self-sufficient unit.
The moving image now not only speeds up this entire process but also visualizes it with its dynamic presentation such reversing the alter ego into a hyper-realistic illusion with a different type of livelihood.  This shadow world well known from Plato's Cave Allegory is a reflection of movement that manifests itself as emotion.
new films by

Martin Arnold
Charon, 2013
Hydra, 2013
Tooth Eruption, 2013
John Bock (Berlin Premiere)
Zweierlei Eigen, 2012
Heiner Franzen
Nord, 2012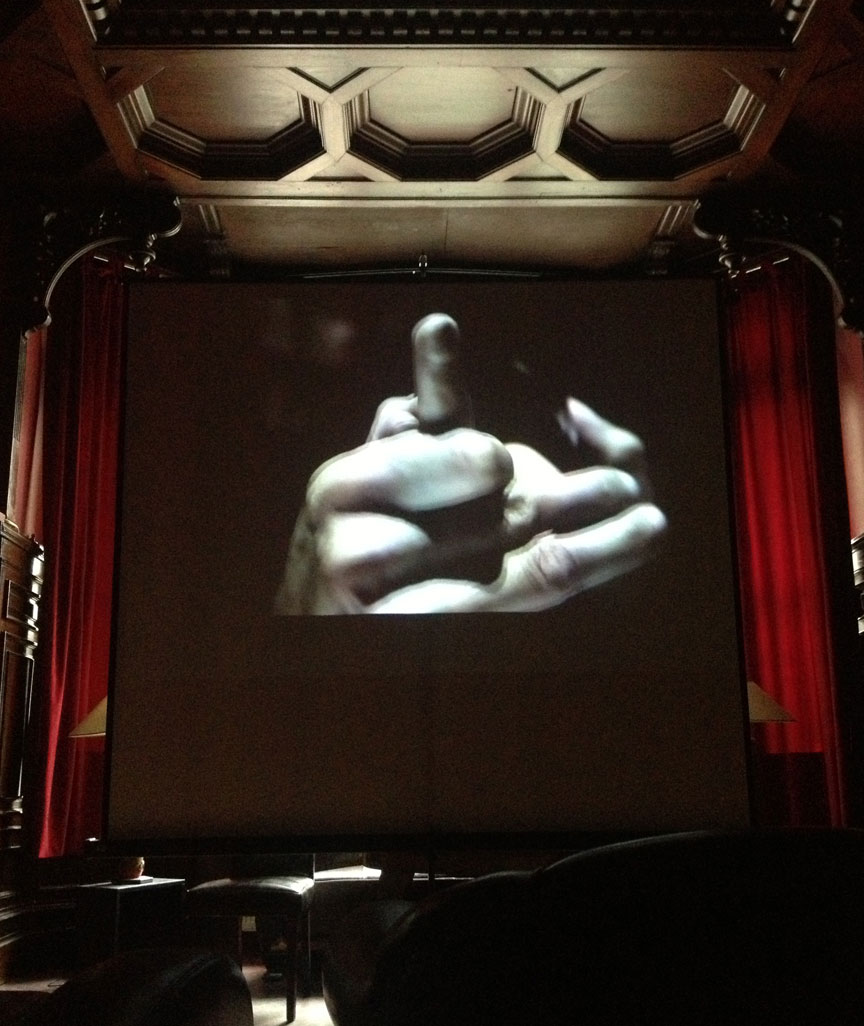 JOHN BOCK zweierlei eigen, 2012
JOHN BOCK zweierlei eigen, 2012
HEINER FRANZEN nord, 2012
MARTIN ARNOLD tooth eruption, 2013
DANIEL FRANKE & CEDRIC KIEFER unnamed soundsculpture